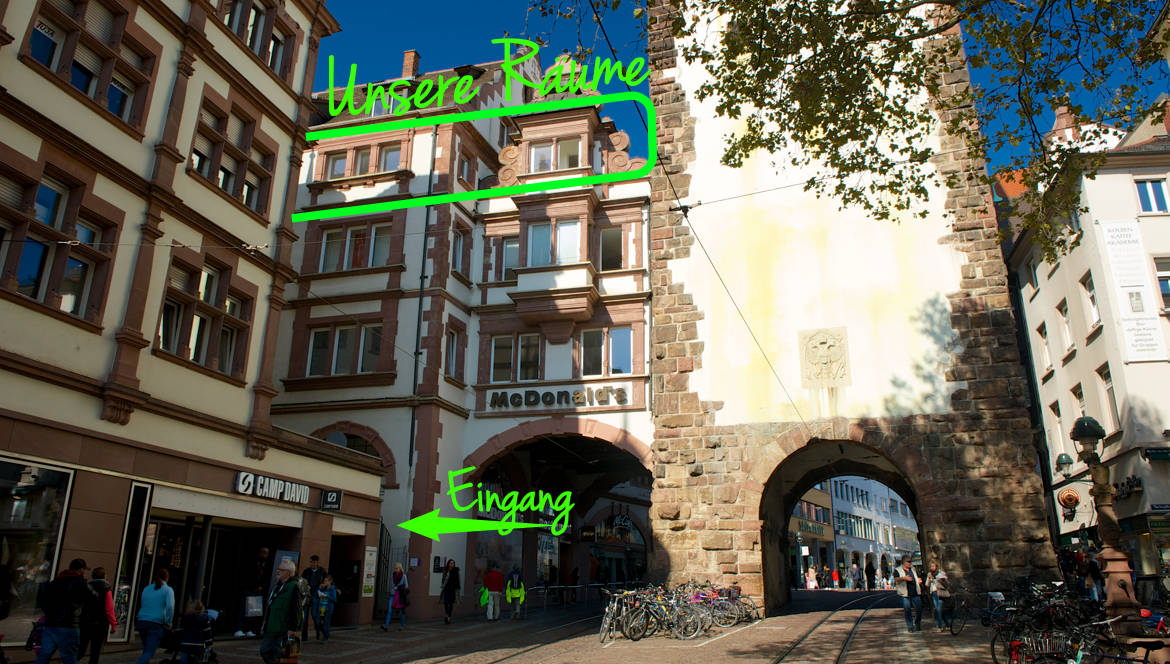 What can we do for you?
Get in touch!
We are looking forward to your request, no matter whether it comes via this page, by email or by phone. You can also simply come by if you'd prefer that.
(However, even then it's probably best to give us a quick call or shoot us an email, so we can make sure that someone is here to properly take care of you!).
---
Our Office
Adress: Kaiser-Joseph-Str. 254, Freiburg im Breisgau
Phone: 0761 / 28525405
Email:
Opening hours: Monday - Friday: ca. 9am to ca. 6pm
(24/7 access for members)